Modelling, rigging, space design, animation and lighting using Blender.
Guided by Shaheen from Ghost animation.
PROCESS
Modelling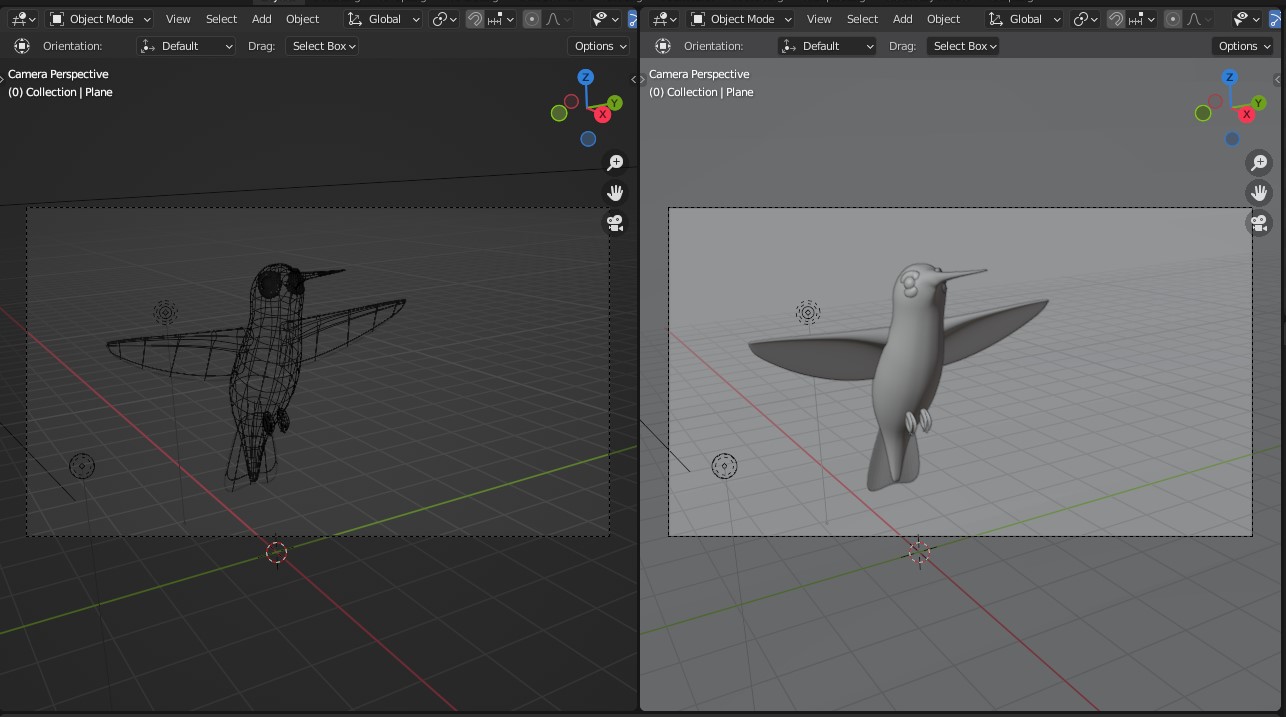 The hummingbird was modelled using 2 images drawn on paper, imported into Blender; the front view and the side view.
The model is made based on a mini-story: A mythical hummingbird drinks nectar from the Jasmine flowers, lighting them up with joy.
Materials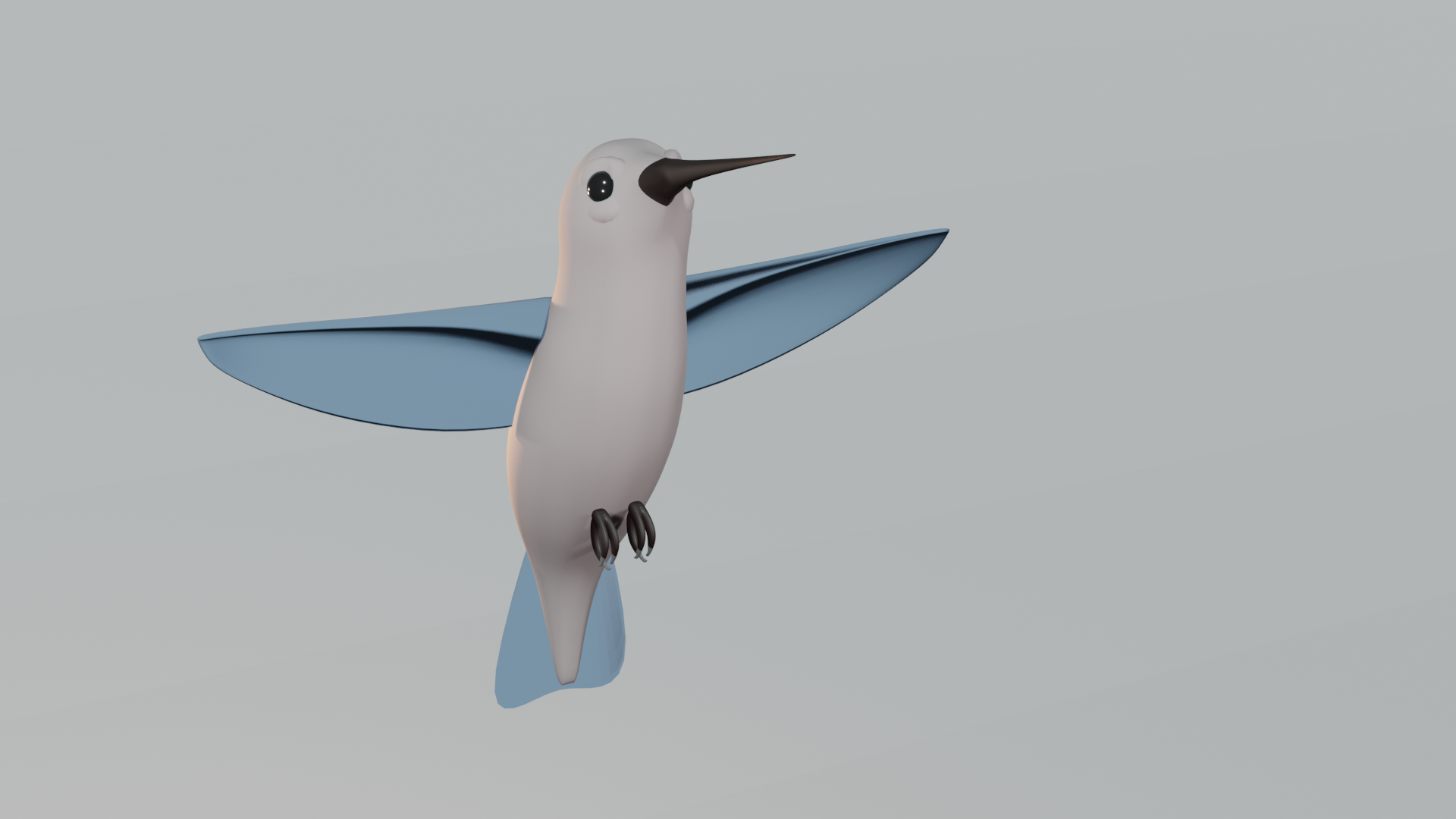 The materials were chosen based on the motion. Since a hummingbird flaps around 48 times per second, it might be difficult to be shown on the screen effectively. So the wing material was made refractive to go with some motion blur to make it interesting.
Rigging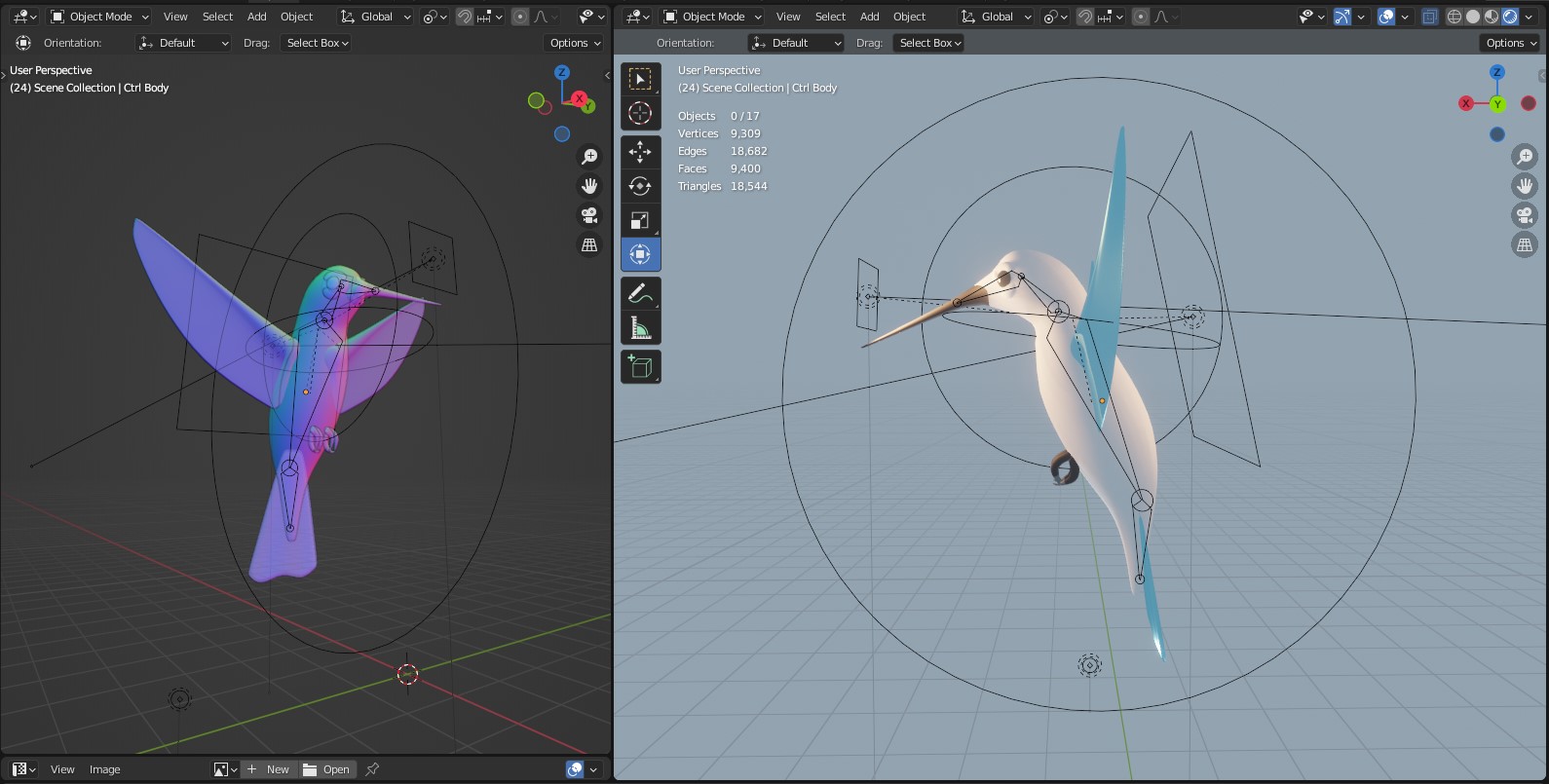 The model was rigged using 2 different methods: The parenting to null objects method & the bones armature method.
1. The bigger verticle circle controls the model
2. The smaller vertical circle controls the model around the neck
3. The horizontal circle controls the wings. (wings were mirrored along the body symmetry)
4. The body was rigged with an armature to fine-tune movement.
Space Design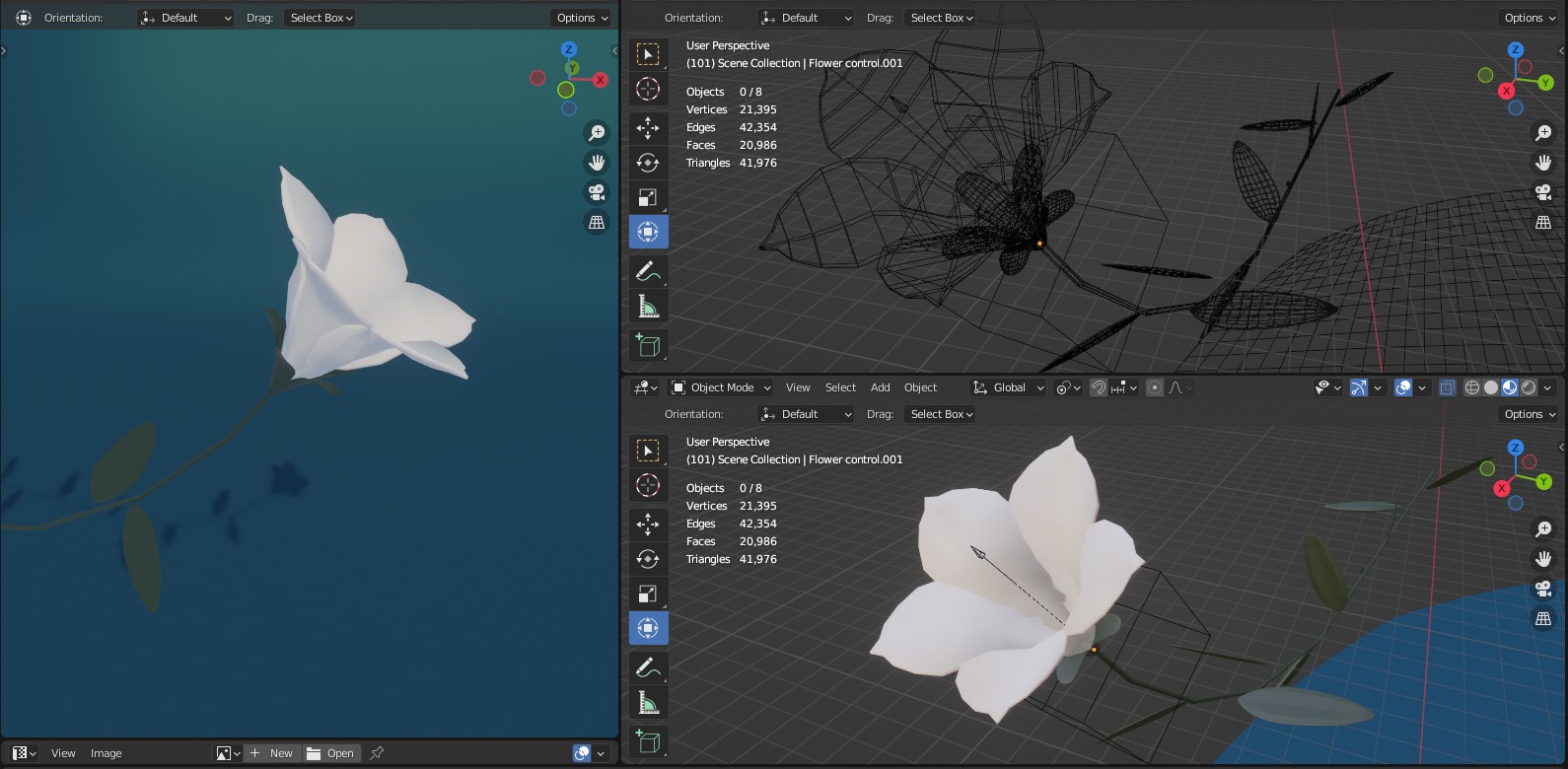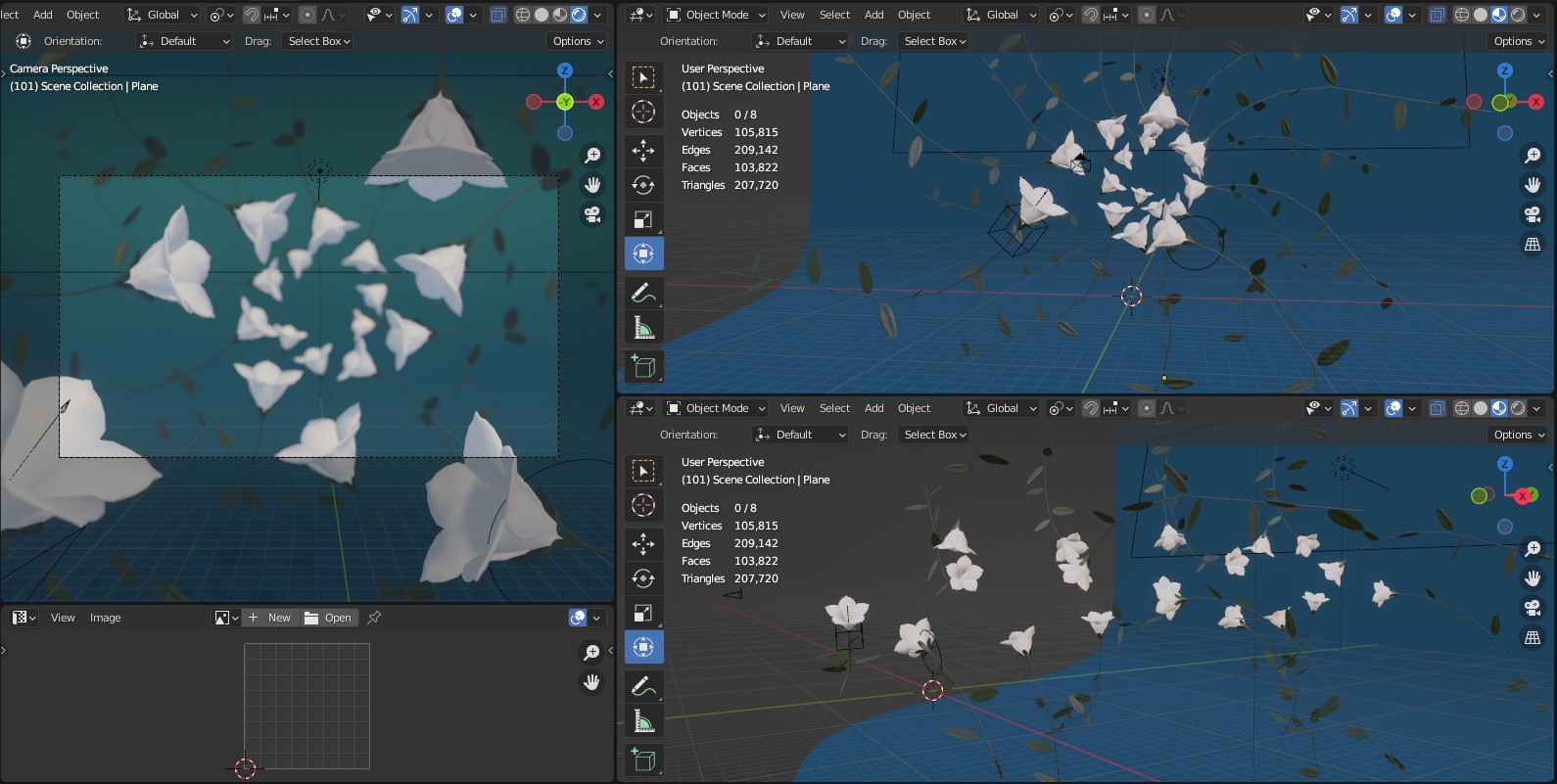 The Jasmine flower for the hummingbird was made and the space was designed for the hummingbird to interact based on the mini-story.
Animation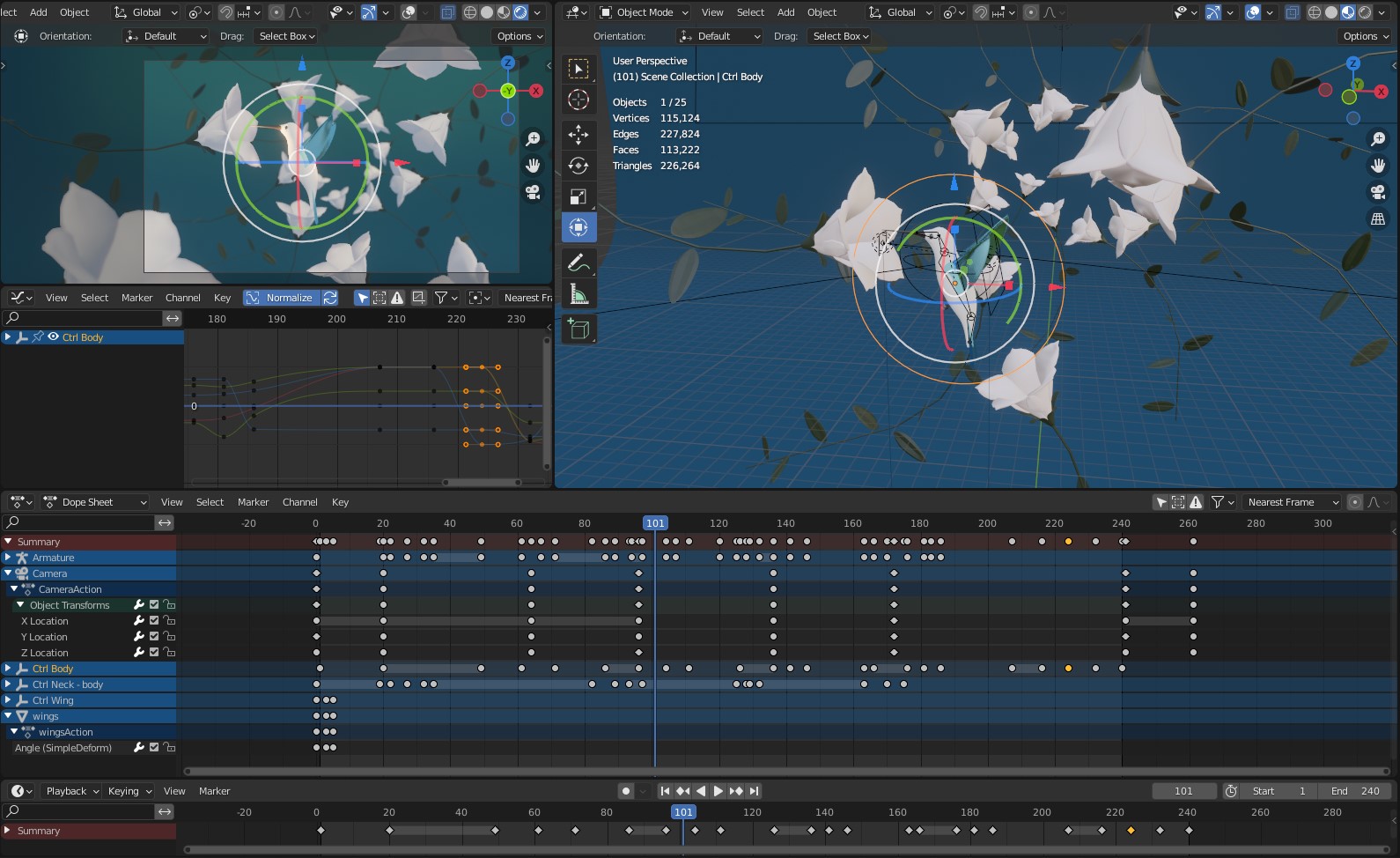 The hummingbird and the camera that follows were animated based on principles of animation.
The hummingbird's head is usually extremely stable when it flies. To create that kind of organic motion, an armature was added. The neck moments were then animated frame by frame to make it seamless.
Lighting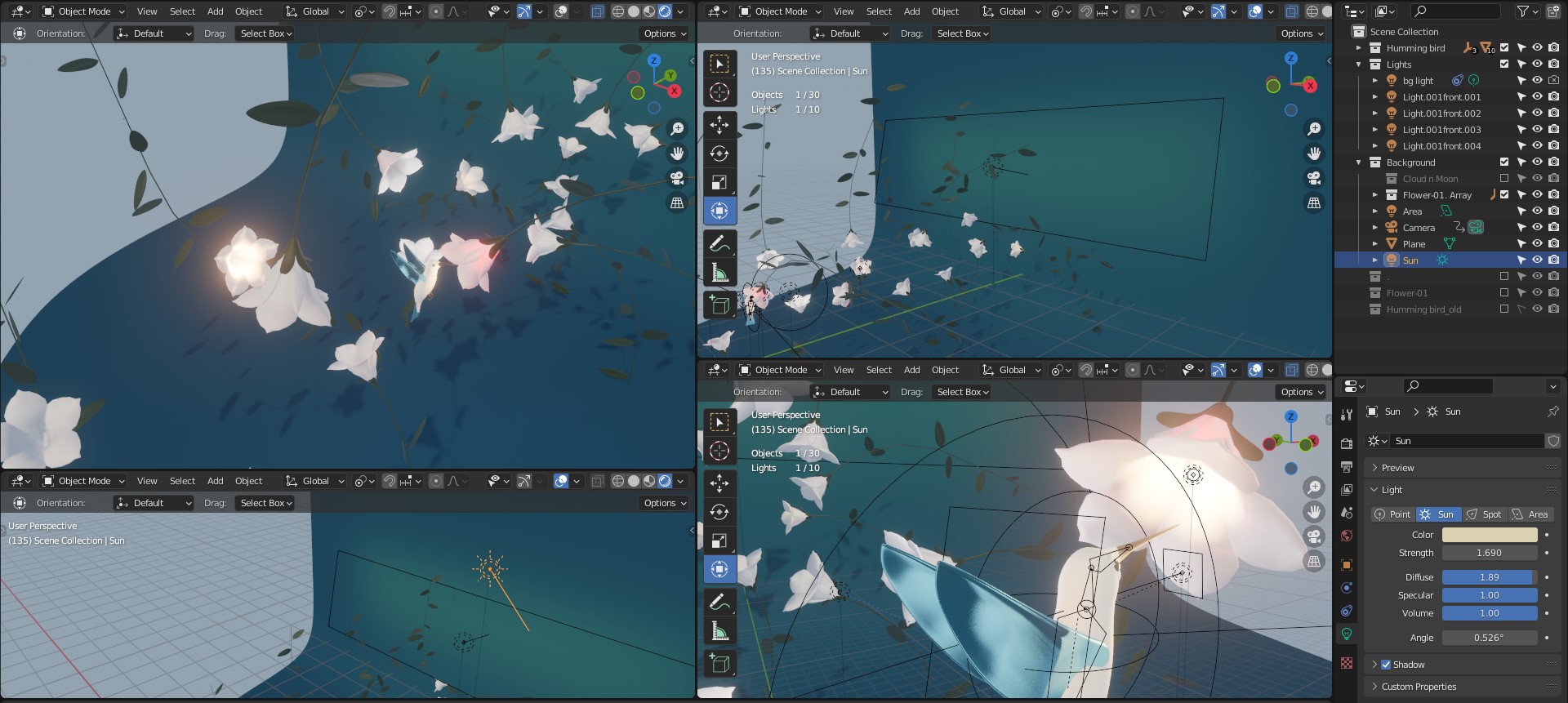 The lights were added after the objects were animated good enough. The bloom, translucency and subsurface were adjusted for additional effects.
Final Animation